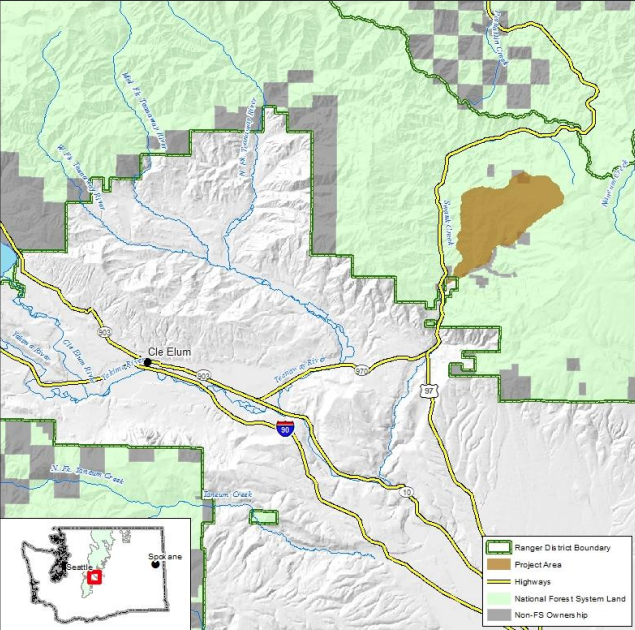 Background
The Swauk Pine Project is a collaborative forest restoration project aimed at restoring resiliency of forest processes. Upland vegetation and fuels treatments are planned in combination with aquatic and transportation management treatments that will work together to restore the watershed. This is consistent with the overall goal to reduce the risk of catastrophic fire and restore a sustainable transportation network that is commensurate with annual road maintenance budgets and restores aquatic health. A draft decision was released in February of 2019 with the following activities.
Draft Environmental Assessment Activites
Approximately 4685 of prescribed fire is planned to reduce the risk of crown fire across the project area.
Commercial thinning will help restore dense, overcrowded forests on 1,252 acres. Firewood cutting opportunities would be made available in landing piles whenever feasible, once commercial and non-commercial thinning operations have been completed.
Non-Commercial thinning is planned on 111 acres.
Numerous aquatic restoration projects are planned including replacing of 14 undersized culverts and placement of large wood along streams for fish habitat.
A more sustainable road and trail system will result in an additional 14.2 miles of motorized trails while rehabilitating 9.5 miles of existing system roads.
Want to learn more about the Swauk Pine Restoration Project?
Check out the links below!