Interactive Project Map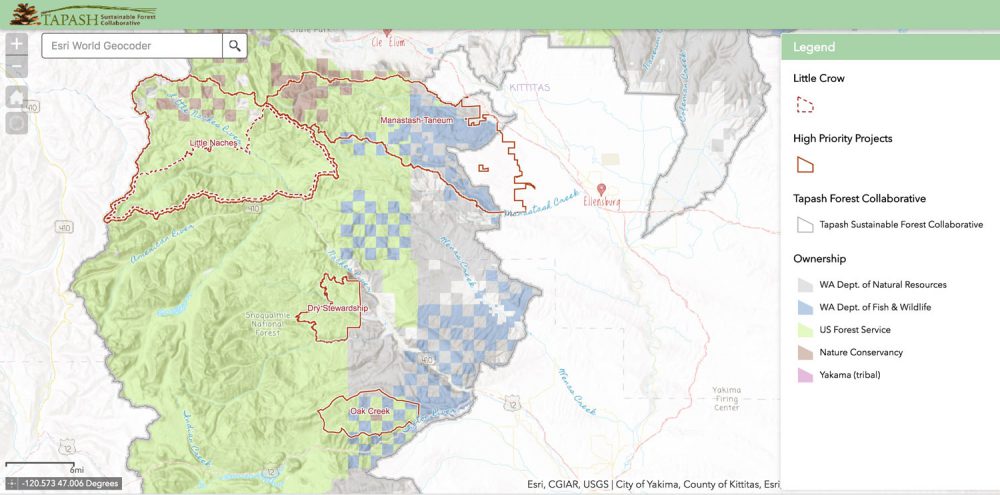 Want to Learn More about our Projects?
The Tapash Sustainable Forest Collaborative has been involved in numerous protect since 2003 when The Nature Conservancy (TNC) and Rocky Mountain Elk Foundation worked together to purchase over 10,000 acres in Tieton Canyon from Plum Creek Timber. Since then the collaborative has expanded its project scope and scale and is now involved with multiple watershed restoration projects. Look through our projects below and click the "Learn More" button below to see more information about that specific project.