Nature At Home: Introduction to Snakes of Eastern Washington
June 25, 2020 @ 3:00 pm

-

4:00 pm

Free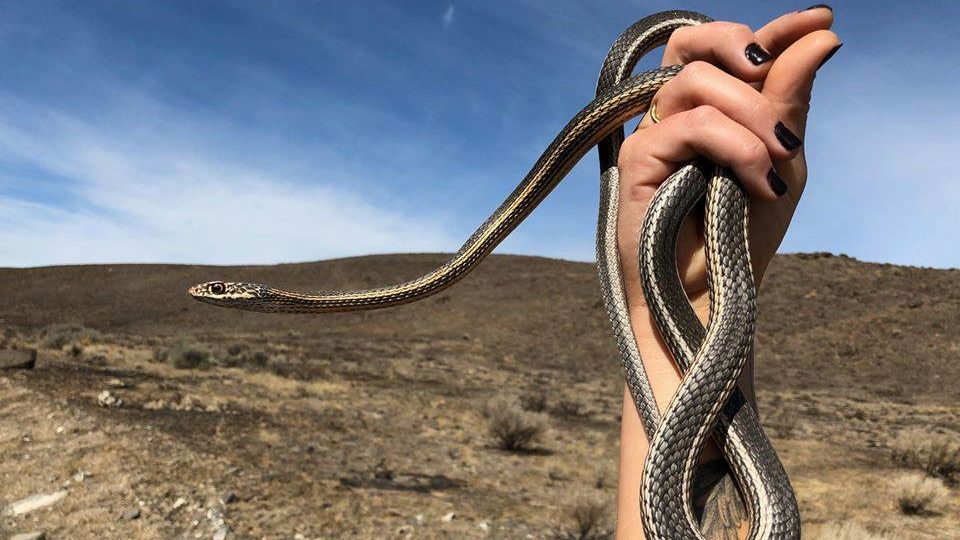 In this Nature At Home, Reptiles experts Adrian Slade and Tyler Larsen be presenting about the native snakes of Kittitas county.
Adrian Slade and Tyler Larsen have been studying the natural history of snakes in Central Washington since 2015. After noticing roadkilled snakes in excess around many of their study areas, the two began investigating the complex and problematic relationship between roads and snakes. Adrian is also personally dedicated to ascertaining the current distribution of the rarest snake in Washington, the Desert Striped Whipsnake. Together their research utilizes long-term monitoring of local snake populations to paint a vivid picture of snakes' lives in the mid-Columbia basin.
Pictured: A Desert Striped Whipsnake from a rediscovered population held and found by Adrian Slade. Photo by Adrian Slade.