Interactive Project Map
regeln für binäre optionen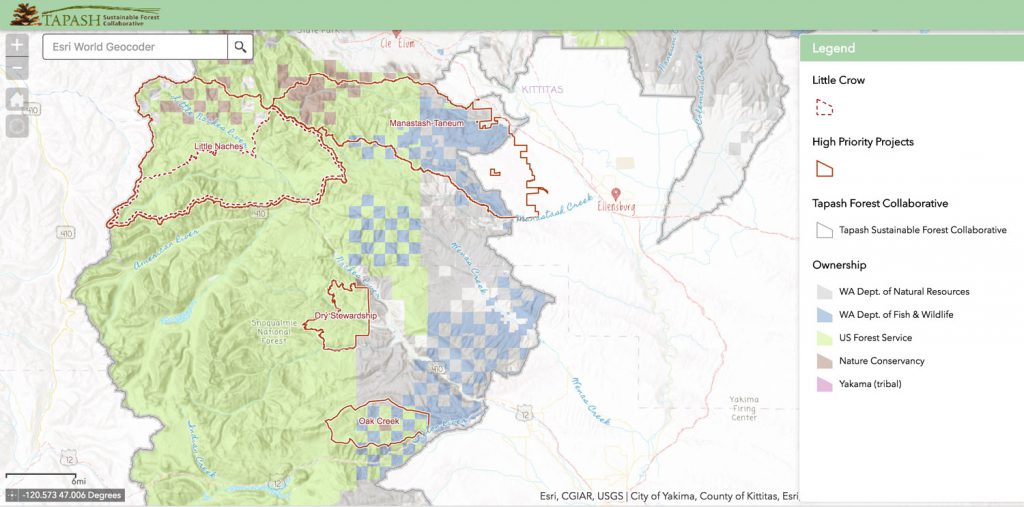 rencontre homme kabyle montreal http://skylinemediainc.com/?pokakal=opcje-binarne-jak-obstawia%C4%87&054=44 Interactive Project Map
source link On the map site, you can zoom way in for more detail. The legend descriptions will change to explain what is displayed.
http://lokoli.com/?rtyt=ou-rencontrer-un-mec-riche&a36=64
2016 Prescribed Fire Pilot Project
quiero conocer hombres con dinero With two record-breaking years of megafire, and devastated communities across the state, it's not surprising that fire was on lawmakers' minds this spring. In the 2016 legislative session, lawmakers explored tools for creating more fire-resilient forests, including the passage of click here House Bill 2928, the Forest Resiliency Burning Pilot project. The bill provides funding for prescribed fire on at-risk forests, as well as an exploration of current barriers to expanding the role of controlled fire in creating and maintaining fire-resilient forests.
To see what's up with the project statewide see  bergen dating waprescribedfire.org
Read about the 5 pilot burns happening within the Tapash landscape!    http://www.youngasianescorts.co.uk/?baletos=%D8%AD%D8%B3%D8%A7%D8%A8-%D8%A7%D9%84%D8%AA%D8%AF%D8%A7%D9%88%D9%84-%D8%A8%D8%A7%D9%84%D8%AE%D9%8A%D8%A7%D8%B1%D8%A7%D8%AA-%D8%A7%D9%84%D8%AB%D9%86%D8%A7%D8%A6%D9%8A%D8%A9&772=47 حساب التداول بالخيارات الثنائية putfiretowork.org/burn-sites
Join us in Cle Elum on 10/28/16 to discuss living " http://lycheeonline.nl/fimore/pifre/1183 In the Era of Megafires". See our Tapash.org NEWS page for details about this state-of-the-art presentation!
This document provides draft results from the Nature Conservancy and University of Washington Rural Technology Initiative Tapash Forest Restoration Needs and Mechanical Treatment Opportunity Analysis along with brief methodological descriptions and data definitions.
Oak Creek Restoration Project
The objective of this project is to restore and protect ecological processes and functions within the diverse forest of the Oak Creek landscape. Project implementation includes thinning, prescribed burning, and stream habitat restoration.
Oak Creek Project in the News! "Selective Logging Provides Good Work for Crews and Renewed Habitat for Wildlife"
Photos of large woody debris addition to stream – before and after
Watch! Woody material recruitment project work

The Tapash Collaborative partners have evaluated priority areas across the 2.3 million acre Tapash landscape and in 2014 identified watersheds within the Manastash-Taneum landscape as a priority for restoration treatments. This is a 90,000-acre landscape that includes ownership by WDNR, WDFW, USFS, and now TNC (formerly Plum Creek Timberlands). The landscape transitions from shrub-steppe foothills to dry ponderosa pine forests to dry mixed conifer forest in lowlands and moist mixed conifer forest in the higher elevations and is home to several listed species including Northern Spotted Owl, Steelhead, and bull trout.
During fall of 2015, partners identified specific project areas and implementation work is started in some areas during summer 2016.
Following the Okanogan-Wenatchee Restoration Strategy, a landscape evaluation was completed in early 2015 followed by a series of land manager workshops and field tours to discuss priority areas based on the evaluation and the aquatic and terrestrial objectives agreed to by partners at the onset of planning. Based on additional analysis and feedback from partners, an updated publication was released in May 2016 "Manastash-Taneum Resilient Landscape Project: Landscape Evaluations and Prescriptions".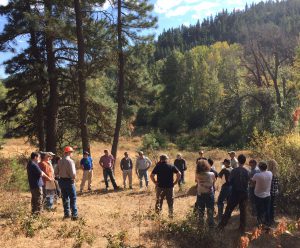 In the spring of 2016, National Public Radio goes into the woods with foresters who are learning a new technique for designing timber sales in the Manastash-Taneum.
September 2016: BRAVO! Manastash-Taneum Project wins national recognition award from the Sustainable Forestry Initiative.
Click here to see a summary of Manastash -Taneum Resilient Landscape Project accomplishments for 2016
Manastash-Taneum presentation at Tapash Stakeholder's Meeting, in Ellensburg Washington April 2017
Established in early 2013, the project working group within the Tapash Sustainable Forest Collaborative formed to focus on restoration in the Little Naches watershed in coordination with the Naches Ranger District ID Team on approximately 100,000 acre national forest restoration project.
By 2014 the project working group had grown to about 40 members and established a steering committee made up of one representative from each of the six subgroups: Vegetation, Special Use Permits, Economics, Recreation, Wildlife, and Aquatics.
In March 2015 the first project to come out of this working group, the Little Crow project, went to scoping. For more information about this project check out these documents:
Travel Analysis Rating information
Little Naches working group share site
November 2016: Little Crow Restoration Project Environmental Assessment
December 2016: Little Crow Project in the News:  "Loggers, Off-Roaders, and Environmentalists Come Together to Restore Little Crow"
June 2017: Little Crow makes the news again "Collaborative Approach Can Save Forest and Local Economy"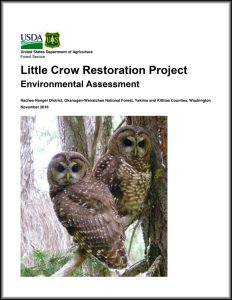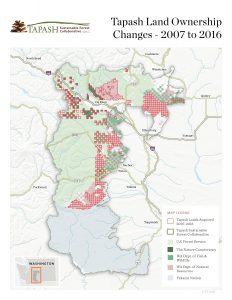 Tapash is working towards increasing the pace and scale of restoration in central Washington forests by collaborating on cross-boundary projects and through strategic land acquisitions in this checkerboarded landscape.
Major acquisitions
include the Tieton River (2007), Naches River (2011), Manastash (2013-2014), and the Heart of the Cascades (2014).
This new fact sheet summarizes accomplishments from 2007-2016.
Dry Stewardship Project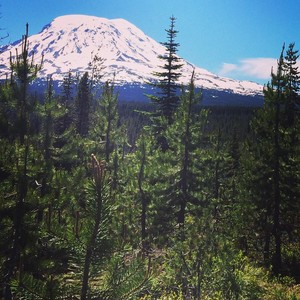 The Tribal Forest Protection Act (TFPA) was authorized in 2004 to provide a means for tribes to propose projects on federal lands that are boarding or adjacent to tribal trust lands or resources, in order to address hazardous conditions that pose threats to tribal rights, lands, and resources from catastrophic wildfire,insects and disease or other threats. The TFPA offers a means of helping the United States fulfill its trustresponsibilities to the tribes while promoting the restoration of healthy forest ecosystems on the landscape.
.
This link includes a summary of accomplishments for 2016.